VOUCHERS, CREDIT & CERTIFICATES
Vouchers, Credit, Fundraiser or Gift Certificate





Vouchers, credit or certificates cannot be used for private parties or special events.





No one under 18 years old will be allowed in our art classes. Please remember that our art classes are geared toward adults.

Observers are not allowed in any art class. Everyone in attendance must participate in the class.





EXPIRED GROUPON VOUCHERS: You have 90 days from date of purchase to use your voucher. If your Groupon voucher has expired, the promotional value EXPIRED on the date specified in the offer. No exceptions. The amount you paid will never expire. The paid amount may be applied towards a class; but, canít be combined with other offers or promo codes. An expired Groupon voucher for 2 can be used for 1 to attend a class and an expired Groupon voucher for 4, can be used for 2 to attend a class. Fill out the registration form and state that it is an expired Groupon voucher for 2 used for 1 or 4 used for 2. One person can register for a class using two expired Groupon vouchers for 1 person.

RESERVATIONS ARE REQUIRED if you have a voucher, credit or a certificate. Choose your class from the list below the registration form. Fill out the registration form. To complete your registration, we must have the 7 or 8 digit number that is under the bar code on your voucher.

If you cannot attend the class, email & cancel at least 24 hours in advance to receive a 30-day credit. If you used a Groupon voucher to register for the class, you will have 30 days to reschedule or until the expiration date on your voucher (whichever date comes first) to use it. You may re-schedule only once. No-shows or cancellations less than 24 hours before the class will not receive credit. NO EXCEPTIONS. If a Groupon voucher is used, it will be redeemed when we receive your registration form.

Observers are not allowed in any art class. Everyone in attendance must participate in the class.

If you bought a two or four person Groupon voucher, please note that this package is intended to be used for two or four people in a single class. The value of the package can not be used for multiple classes by one person.

Art classes last 2-3 hours depending on the difficulty of the painting.

A minimum of 12 participants are required for us to hold an art class. If this many do not register within 48 hours before the date, the class will be cancelled and any registered participants will be notified and given 30 days credit to re-schedule.

Please arrive 15 minutes before class starts to get settled. Late arrivals will be accommodated as best we can. However, if class has started, we reserve the right to refuse service. Seats are first come, first serve.

Patrons are responsible for governing their own alcohol consumption, with moderation in mind. The Vintage Easel Spirits & Art is not responsible for damages and/or injury caused or sustained by a patron on the premises or driving under the influence. It is the sole responsibility of a friend or family member to arrange appropriate transportation for anyone in their company unable to drive safely. Guests may be asked to sign a waiver.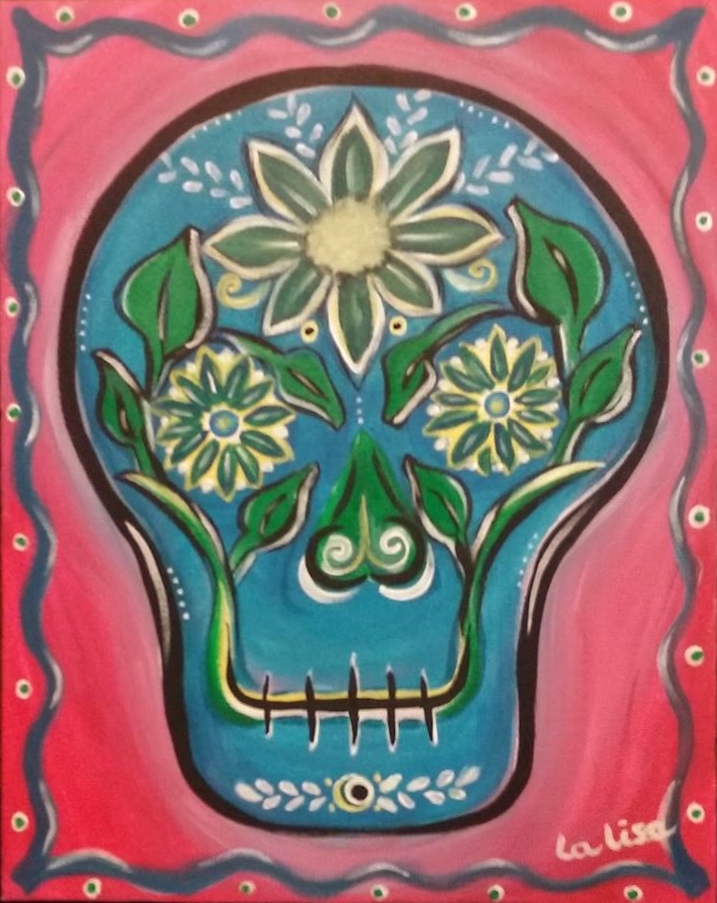 SOLD OUT! Friday, 9 October 2015, 7:00 pm. "Dia De Los Muertos Blue". 18 yrs & up. Instructor: LaLisa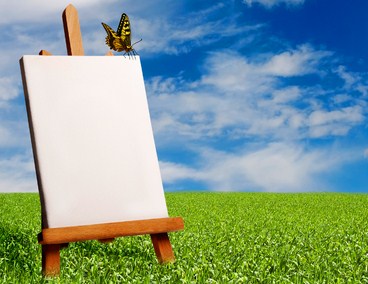 Thursday, 15 October 2015, 6:30pm. Paint Your Own . Our instructor will guide you through a painting of your choice from our wall or one you bring from home. Adults 18 yrs & up. Instructor: Lily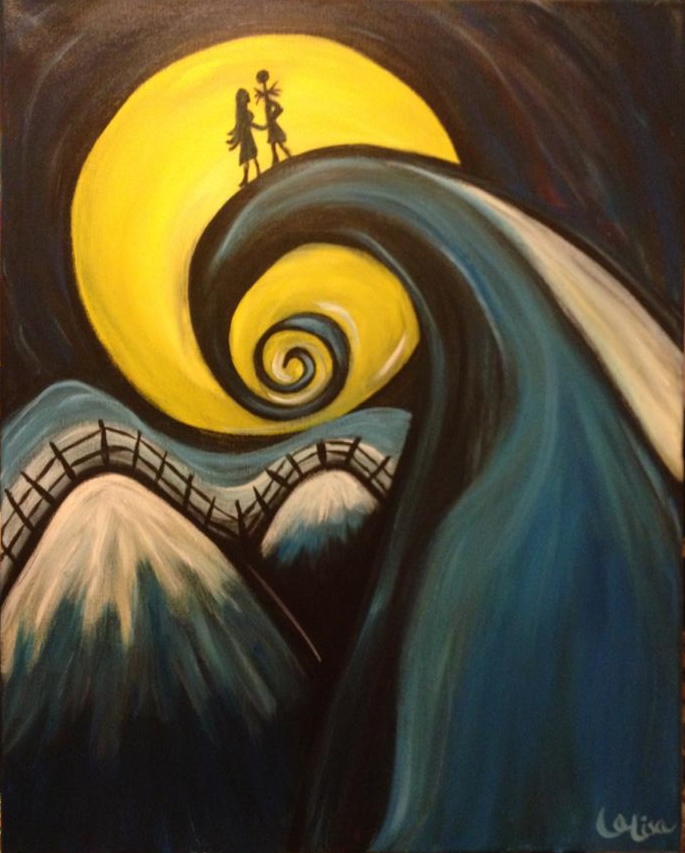 SOLD OUT! The maximum number of Groupons have been reached for this class. Friday, 16 October 2015, 7:00 pm. Flash Back Friday "Jack & Sally". Adults 18 yrs & up. Instructor: Lily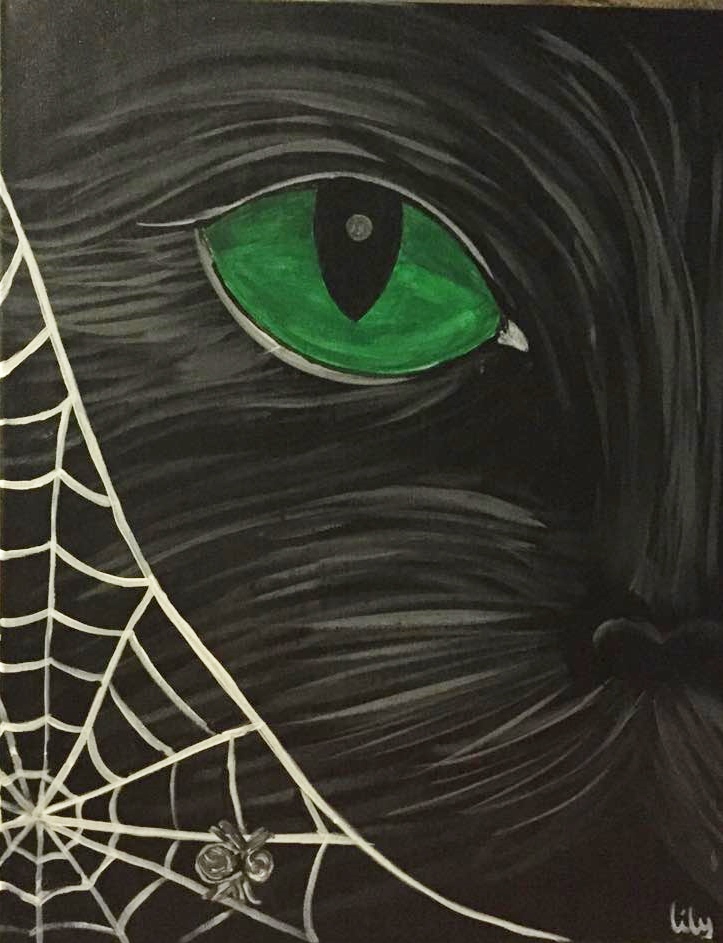 Saturday, 17 October 2015, 11:30 am. Mimosa Morning "Black Cat's Web". Adults 18 yrs & up. Instructor: Lily



Saturday, 17 October 2015, 7:00 pm. Saturday Nite Special "Pumpkin Jack". Adults 18 yrs & up. Instructor: LaLisa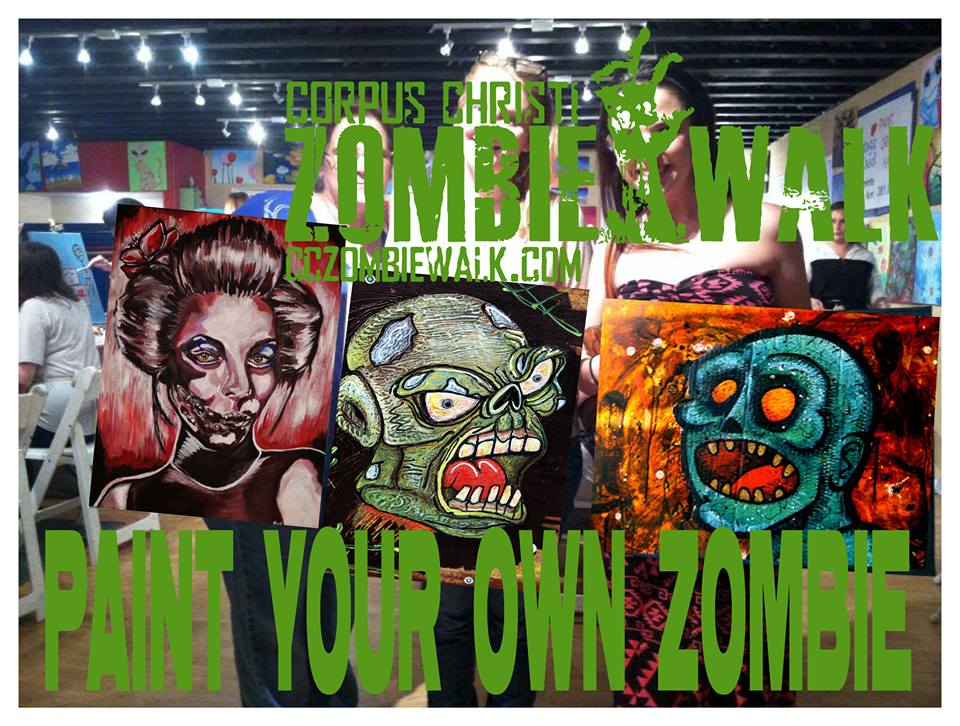 Sunday, 18 October 2015, 4:30 pm. ZOMBIE WALK FUNDRAISER. Beer donated by L&F Distributors. The Zombie Walk will receive 50% of the profits. Adults 18 years & up. Instructor: LaLisa
Click below to buy tickets for "Zombie Walk Fundraiser" - $25.00 per person. (Special Event: no promo codes, credit or vouchers.) :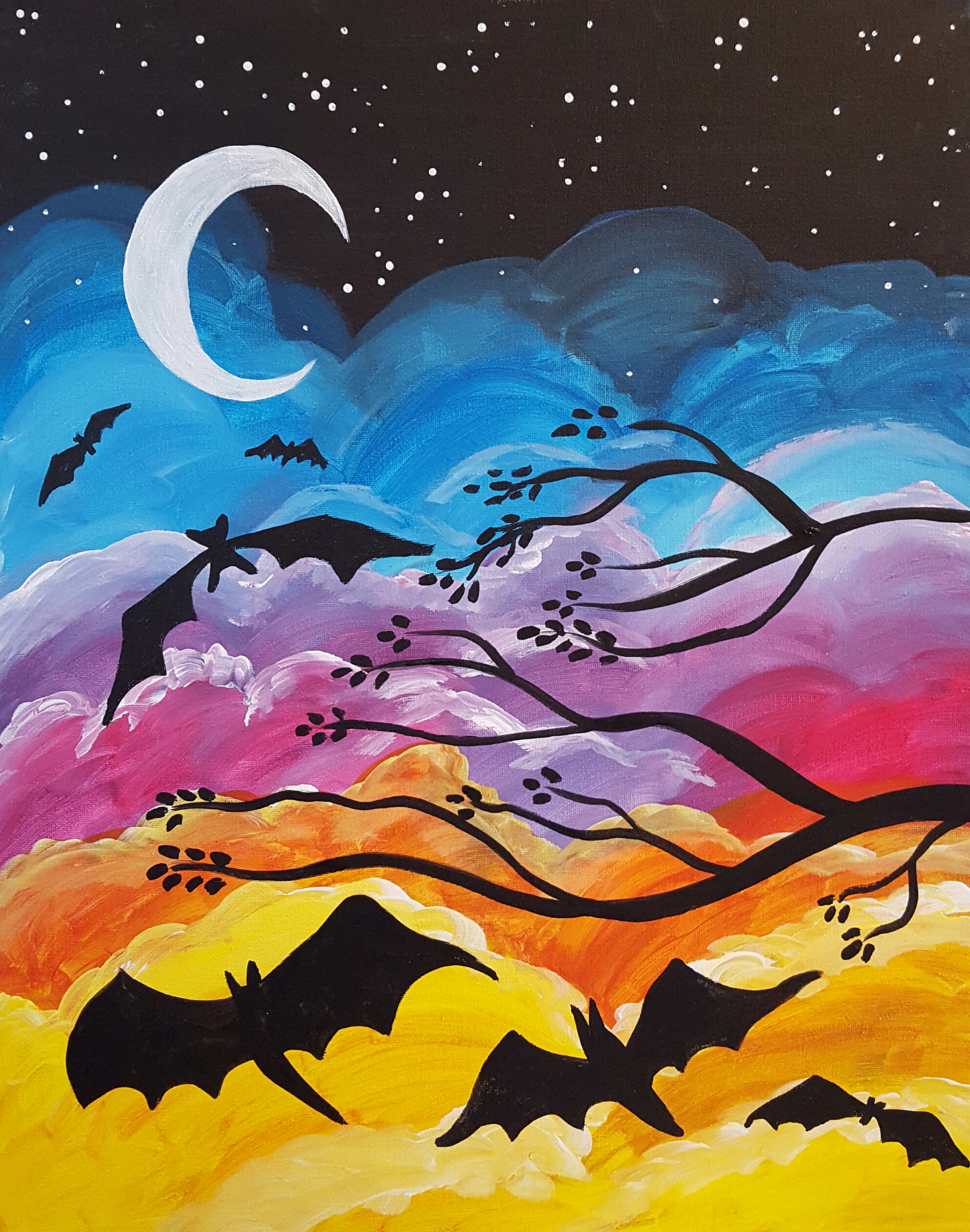 Friday, 23 October 2015, 7:00 pm. "Bats @ Sunset". 18 yrs & up. Instructor: Debi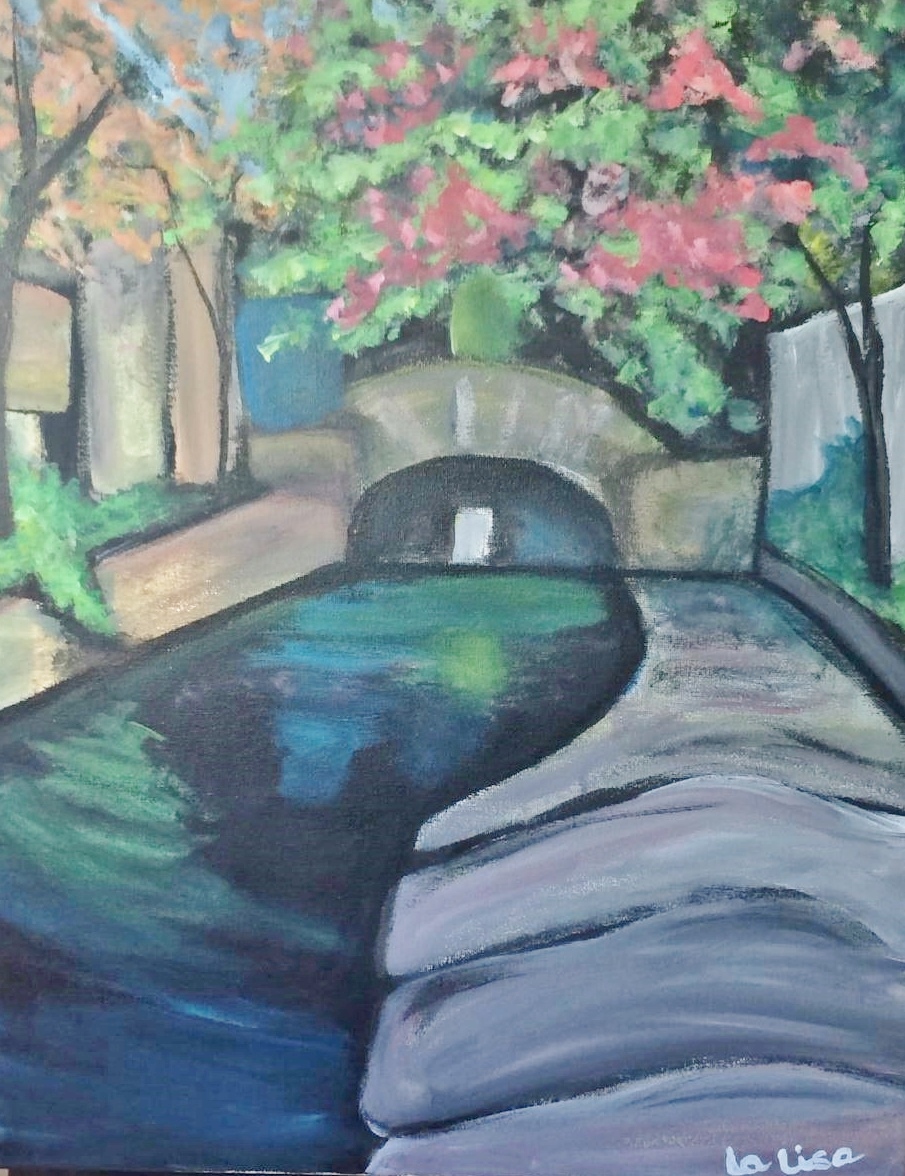 Thursday, 23 October 2015, 6:30 pm. Throw Back Thursday "River Walk". Adults 18 yrs & up. Instructor: LaLisa



Friday, 30 October 2015, 7:00 pm. Bling Gurlz Nite Out "Blinged Pumpkin". Bling your painting with rhinestones. Adults 18 yrs & up. Instructor: LaLisa






For More Information, please contact us at:



VintageEasel@yahoo.com